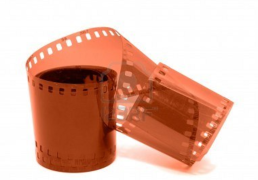 Patrizia Cavalletti Comunicazione
Weddings organization
If you're planning your wedding in Italy, especially in Umbria and Tuscany, I'd be glad to organize every aspect of it or to provide only the services of your choice.
My desire is to leave to you only the most personal and entertaining details of the wedding preparations.
Once you have expressed you needs, I will present you with original, innovative and personalized ideas and solutions, all conveying the same style, elegance and a constant attention to detail.
You and your guests will take away the everlasting memory of an unforgettable day, of an exclusive celebration.
For the ceremony, the reception and the entertainment I will propose original, evocative yet intimate venues: from historical residences to agritourisms, from luxury hotels to historical theatres, from private homes and gardens to archeological museums, from contemporary art galleries to boats, from industrial plants to idyllic places by the sea.
All my guidance for catering service, floral decorations, invitations, favors, music, in one word for every detail making up the "wedding world", evoke quality, originality and refinement.
Services I offer assistance and counselling for:
legal paperwork and choice of the type of ceremony
research of venues for ceremony, reception and entertainment
selection of catering service and restaurant
wedding invitations (handwritten also available)
wedding registry (e.g. honeymoon shares at a travel agency, at a bookshop or at a wine shop, etc.)
fair trade wedding registry (support of projects for child relief, fundraising for charities, restoration of works of art, etc.)
gifts for the witnesses
favors and sugared almonds
fair trade favors (they are mainly items sold by many not-for-profit associations to support cooperation projects in the poorest areas of the world. Although generally very simple, these items carry a strong message and help those who live a less fortunate life)
honey moon destinations
wedding rings
wedding attire (for bride and groom, bridesmaids and relatives)
hair styling and make-up for the bride
bridal bouquet
selection of ceremony readings
car for the couple (from limousines to old timers and horse drawn carriages)
stag and hen parties
wedding programs, wedding ring box or pillow, tableau de mariage, placecard holders, menu, centerpieces, thank you cards
floral design and decorations for ceremony, reception and entertainment
wedding cake
photographer, wedding photo album and videography
scenes from your wedding, painted/drawn by an artist throughout your day
web site and blog about your wedding
music and entertainment for ceremony, reception and dancing
fireworks
baby sitting
security
organization of your relatives' and guests' travel to and stay in Italy
transfer service for your guests (to the ceremony venue, with private buses, taxi, etc.)
guided tours
spa and wellness center packages
planning and interior design of your first home